Solar Plant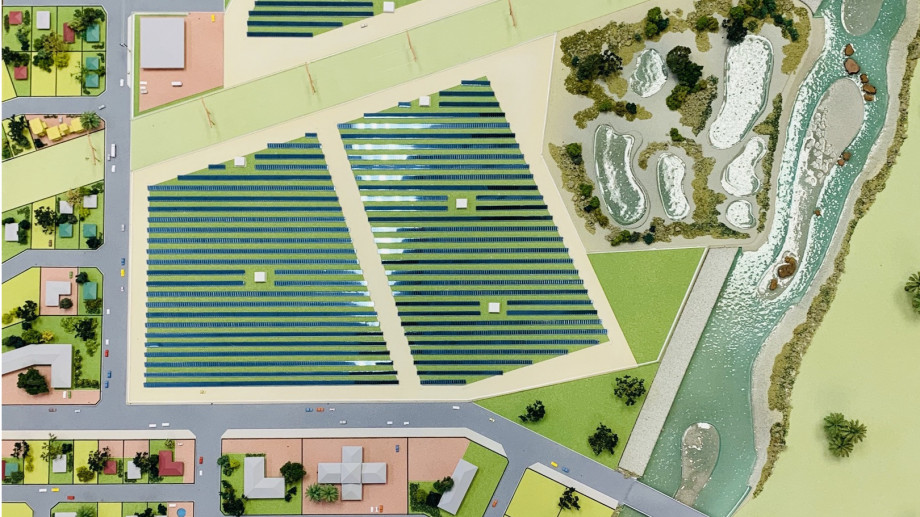 The Electricity Supply Industry is now more than ever actively searching for sustainable possibilities and alternatives to follow guidance and policy from the Namibian Government to contribute to cleaner power generation solutions, while ensuring a reliable power supply, at affordable prices to a larger customer base. This drive has been identified as one of the key ingredients to contribute to the development of Namibia, as has been historically proven in various countries around the world.
Existing technology advancements has opened up the market for Solar generated power supplies, with attractive pricing, compared to traditional generation.
In response, OPE has embarked on the process of business planning such an idea of self generation via Solar PV, and have proven satisfactory that such a plant is viable. The Electricity Control Board of Namibia (ECB) has granted OPE a 5MWac Solar Plant License in June 2019 and OPE is working on implementing such a plant towards the end of 2021.
The implementation of the plant will allow for less imported power to Namibia, lower the load on the existing Namibia Power Grid, produce power at a lower cost than can be currently secured and grants OPE a foothold in a continuously innovative generation arena with many more possible benefits for OPE and its customer base in the future.